Loukas Balokas & Georgia Priskou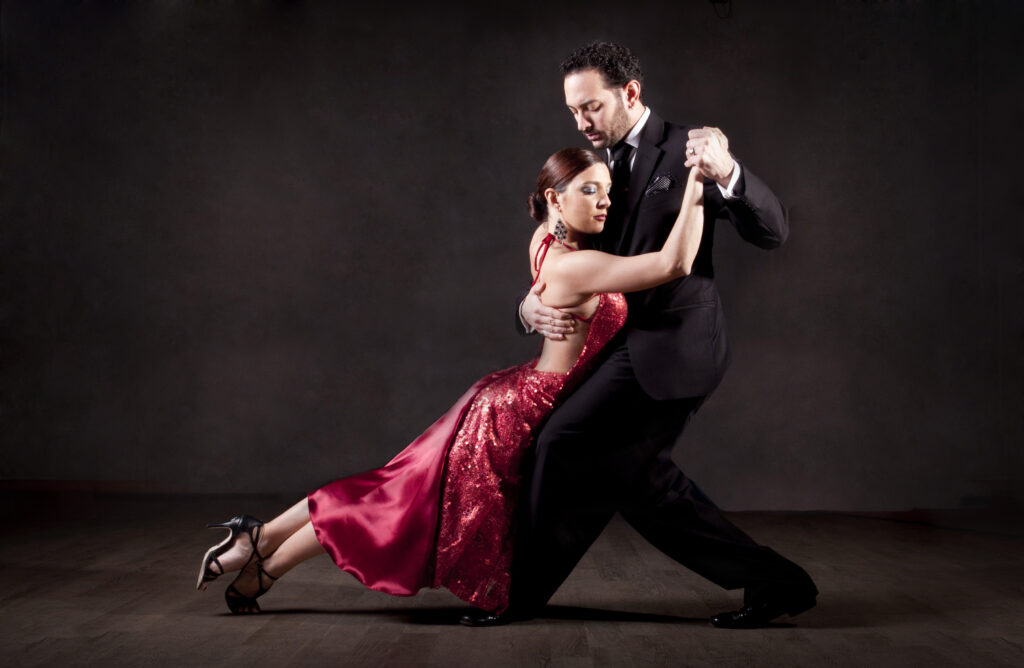 Loukas & Georgia went to their first tango class in 2000. Since then their life is bound to this dance. They have been constantly working with some of the most important tango teachers. Staying in Buenos Aires for a long time played a leading role in their dancing culture and evolution. After years of practicing and exploring the fields of improvisation and choreography, they have developed their personal style. The characteristics of their dance are the musicality, speed, alterations in the dynamic of the movement and the intense dramatic elements. They love toying with the classical as well as the modern form, mixing them. Their teaching is based on the understanding of the basic dancing elements, trying to provide their students the necessary tools to create their own dance through an entertaining method. They are considered to be one of the couples mainly responsible for the distribution and establishment of the tango scene around Greece. For many years they have been teaching in the major Greek cities, still maintaining their regular student basis in their Dance Studio, in Athens – tangoFIX
Recently they became members of the company "Tango Secrets International".
Festivals
Tangocamp (Italy, Germany, Greece), Tangomagia (Netherlands), Tango to Istanbul (Turkey), Lesvos Tango Meeting (Greece), F.I.T.A. (France), Tango Emotion (Italy), Ankara Tango Festival (Turkey), Tango Cazino (Romania), Meditango (Italy), Tango mon amour (France) ,Nilufer Τango Festival (Turkey), Octoberpest Tango Festival (Hungary), Frostbite (Finland), ArteTango Festival (France), Athens Tango Festival (Greece), Kalamata Tango Festival (Greece), Practica X (Turkey), Cretango Festinal (Greece), Black Sea Tango Marathon (Bulgaria), A los amigos (Greece), TangoLovers Festival (Greece), Tangogreece Festival (Greece), Tango Festivalito Budapest (Hungary), Academia Tango Meeting (Turkey), Beirut International Tango Festival (Lebanon) e.t.c
Gabriel Marino & Vassia Thanopoulou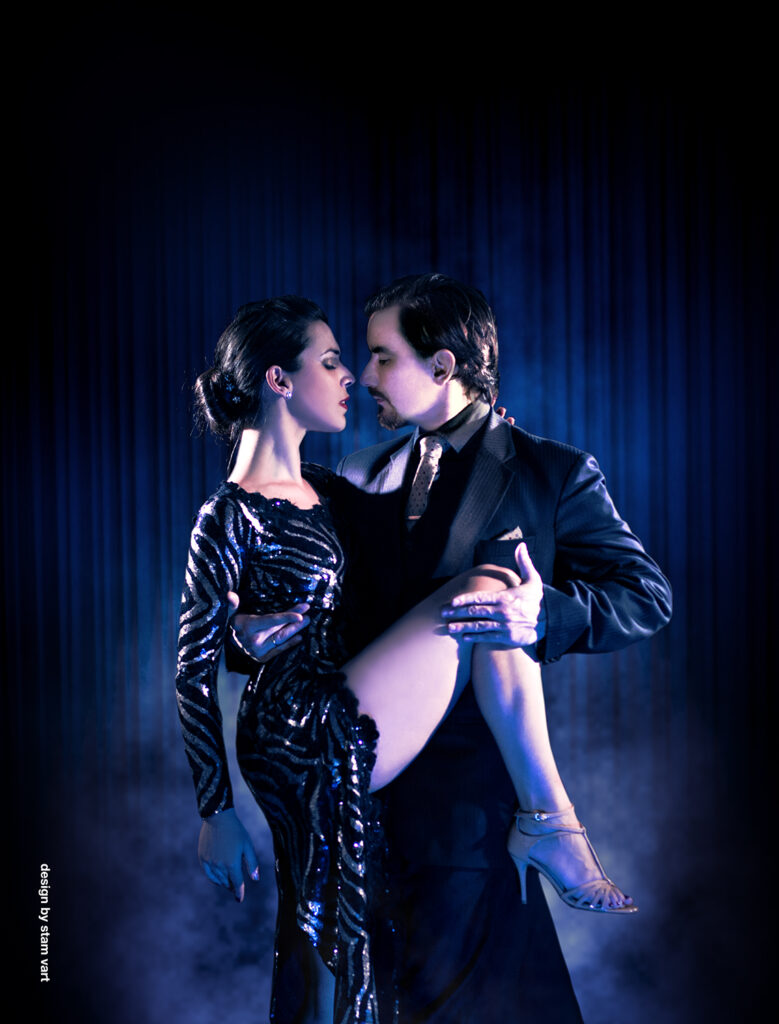 They made their first appearance together at Herodus Atticus Theatre with Mora Godoy (2016) and later on, they performed at Pallas Theater next to Geraldine Rojas – Ezequiel Paludi. Moving forward, they participated in the 14th Tango Fiesta Patras and next, to the Syros Tango Festival, where they also presented their work at the Apollo Theater under the supervision of group choreographies by Max Van Voorde – Solange Acosta. In September of 2017 they were selected to become members of the "Tangueros del Sur" Company, where they presented at Herodus Atticus Theater the show 'Romper el Piso' under the artistic direction and choreographies of the legendary dancers of Tango, Natalia Hills and Alejandro Aquino. Furthermore they have also participated in 4th Tango Lovers Festival, Ensueños Tango Festival and 16th Tango Fiesta Patras. Additionally in summer of 2018 being already members of the company "Tangueros del Sur" they travelled giving performances all around Greece. In August of 2018 they have been in Buenos Aires where they have been invited to perform in various milongas. In September of 2018 they have been honored to dance for the third time at Herodus Atticus Theater with the company "Tangueros del Sur" with the presence of the muse of Astor Piazzola, Amelita Baltar, in the first worldwide choreographical tango opera "Maria de Buenos Aires".
Gabriel Marino came to Greece from Argentina, where he was born, carrying a lot of experience in Argentine Tango. In July of 2011 he took the first place in the European Championship (Torino, Italy) representing Greece and he was two times finalist in the world's competition in Argentina, in tango salon. In Greece he teaches, dances, choreographs and travels for seminars and shows. He was honored to dance not only at many world famous theaters such as Teatro Colon de Buenos Aires (2002 & 2004), Palais de Versailles (Tangokinesis 2007), Herodes Atticus (2016 & 2017) and also to several Casas de Tango such as Candilejas, Cafe Tortoni, Caminito. He was a member of Compañia Tango Malambo, Tangokinesis and other tango companies. In 2012 he founded the "El Abrazo" dance school. His main purpose and vision was to create a place devoted to the original tango, as it is danced and taught in Argentina.
Vassia Thanopoulou had her first contact with Tango in 2009 and three years later she started dancing professionally. In 2012 she began teaching and presenting her work in Greece as well as abroad, such as the Zotto Tango Academy in Milan. Since then she has made television appearances, performed and gave seminars to several festivals. She has also participated in the theatrical performance Tango Brujo with Sebastian Misse – Andrea Reyero. Her primary teachers are Miguel Angel Zotto – Daiana Guspero, Sebastian Misse – Andrea Reyero, Gabriel Angio – Natalia Games and Kostas Nikolaidis. She has attended seminars with Raul Bravo, Toto Faraldo, Roberto Herrera, Graciela Gonzalez, Silvio la Via, Milena Plebs, Lorena Ermocida, Natalia Hills – Alejandro Aquino, Geraldine Rojas, Fabian Peralta – Josefina Bermudez, Alejandra Mantinan, Javier Rodriguez, Los Totis, Sebastian Arce – Mariana Montes, Silvio la Via, Leandro Oliver – Leila Rezk, Samantha Dispari, Anibal Lautaro – Valeria Maside, Paola Tacchetti etc.